Visiting professionals learn Gladstone Campus a reliable asset
Published on 11 November, 2011
Engineers and managers from industries in four states of Australia and Malaysia recently visited CQUniversity Gladstone for technical workshops on Asset Management and Reliability, led by Professor Gopi Chattopadhyay...
Professor Chattopadhyay said the workshops served participants from NRG Gladstone Power Station, Stanwell, Delta Electricity, CS Energy, Tarong, Rio Tinto, Verveenergy, CBH, Department of Transport in Melbourne, GlobalSKM Malaysia, Eraring Energy and CQUniversity.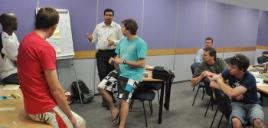 Participants travelled from around Australia and overseas
The visitors provided good feedback on Professor Chattopadhyay's workshop on Risk-Based Asset Management. Others contributing sessions included NRG GM Glenn Schumacher and his power station colleagues Ben Hayden and Clinton Windsor, Reliasoft Singapore Director Hongan Lin, and Emeritus Professor Pra Murthy from the University of Queensland.
The visiting professionals took part in a practical session at NRG Gladstone Power Station during this event.
The workshops were tailored for students, researchers and professionals working in the reliability, maintenance and asset management areas.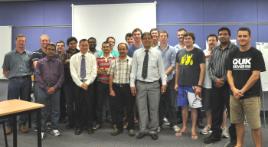 Professor Gopi Chattopadhyay (centre) with participants in the technical workshops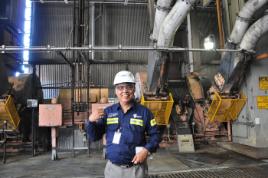 Professor Gopi Chattopadhyay visits NRG Gladstone Power Station during the industry component of the workshops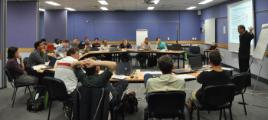 Participants from around Australia and overseas were involved in the workshops