Crowd-sourcing embraced by aspiring film maker
Published on 14 May, 2012
CQUniversity graduate and aspiring film maker Anoop Lokkur is keen to lead his audience on a tantalising dance, starting with the short teaser of his latest film featuring a ballet student. In the proposed film, Into the Light, the relationship between a terminally ill father and his daughter takes us into a magical world of animation and dance.
LINK HERE for the teaser clip.
As a management graduate who works as a Project Officer at Xchanging*, Anoop understands the potential of crowd-sourcing to raise funds for the project and has established a web-based interface for potential investors.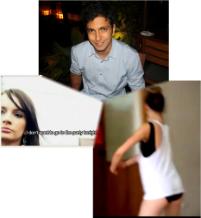 Anoop pictured along with stills from his previous and next film projects
After spending his formative years in Bangalore, also known as the 'Garden City', in southern India, Anoop completed a Masters of International Business at Monash University. He then enrolled at CQUniversity Melbourne to complete a Diploma in Management.
CQUniversity gets a supporting credit in Anoop's previous short film as director - Vue/View - which was nominated as a finalist for the 2010 Poetry in Film Festival (PIFF).
"Film making is a creative process but there are a lot of management skills also required. The units I studied have helped me in my current full time job as well as in film making," Anoop says.

"I found that at CQUniversity the relationship between students and lecturers was more personal and that lecturers genuinely took their time to assist you with any concerns or issues you had. The lecturers not only took interest in University related matters but also encouraged students to pursue their dreams."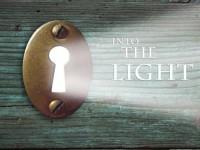 Anoop's short film teaser is now live on the crowd funding website http://intothelight.pozible.com/ . He says there are exciting rewards for investors with various pledged amounts, including being mentioned in the film and DVD credits, being part of the film shoot and attending the wrap-up party.
"I hope that students and staff at CQUni find our project interesting and exciting enough to pledge their support," Anoop says.
Anoop has a Facebook page so supporters can receive regular updates on the progress of the film : http://www.facebook.com/whitelightfilms
* Xchanging provides business processing, technology and procurement services.