Expertise on intimate partner violence leads to international invitation
Published on 15 July, 2011
CQUniversity researcher Heather Nancarrow has accepted an invitation to join an international collaboration titled 'the Canadian observatory on the justice system response to intimate partner violence'.
Ms Nancarrow is Director of the Queensland Centre for Domestic and Family Violence Research, based on CQUniversity Mackay Campus, and is a Key Researcher with the University's Institute for Health and Social Science Research (IHSSR).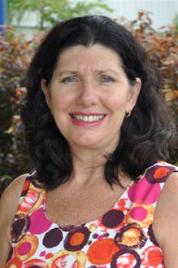 Heather Nancarrow - set to join international collaboration
She is one of only four Australian experts on Intimate Partner Violence (IPV) invited to join the collaboration. The other Australian members are Robyn Holder, Crime Victims' Co-ordinator from the ACT Government, and Professor Paul Mazerolle and Dr Steve Sellers from Griffith University's Violence Prevention Research Program. Other international members come from the USA, Great Britain and Canada.
"The collaboration is funded through the Social Science and Humanities Research Council of Canada (SSHRC)," said Heather, "it is led by Professor Carmen Gill, Director of the Muriel McQueen Fergusson Centre for Family Violence Research at the University of New Brunswick and started as a collaboration between five universities in Canada, subsequently expanding to an international collaboration."
Members of the collaboration will meet in Montreal on September 15-16 to discuss how to progress a partnership grant application being submitted to the SSHRC. By drawing on experts across various fields, the partnership aims to take an interdisciplinary approach to examining justice system responses to IPV in an efficient, less fragmented, and more relevant way in order to address what is a complex issue.
For more details please contact Heather Nancarrow on 4940 7837 or at h.nancarrow@cqu.edu.au .