New sonography education facility launched in Brisbane CBD
Published on 07 May, 2013
Guests from the education and health sectors recently attended the launch of a new Medical Sonography Suite at CQUniversity's Brisbane Campus at 160 Ann Street.
The ceremony was followed by the launch of a new Distance Education Study Centre at the campus.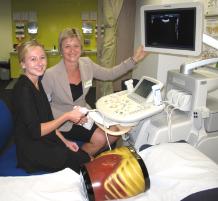 L-R Sonography student Lauren George and lecturer Heidi Croxon
Pioneering ultrasound scientist Dr Robert Gill conducted the official launch of the Sonography Suite. Dr Gill was Deputy Chief of the CSIRO Division of Physics when he retired in 2005.
CQUniversity's new state-of-the-art high-fidelity simulation sonography suite features Philips iU22 3D/4D technology and an extensive array of phantoms (simulated body torsos) including the new Kyoto obstetric phantoms. There is digital technology with use of interactive whiteboards, science labs with 3D anatomical models and multimedia communication between campuses.
The Distance Education Study Centre has been established to support CQUniversity's large cohort of distance education students in Brisbane, through a combination of face-to-face support, provision of study spaces and enhanced access to CQUniversity systems.
The Sonography Suite will facilitate the delivery of the Sonography Program in Brisbane, ensuring students are 'work ready' upon graduation. LINK HERE for details on CQUniversity's Sonography programs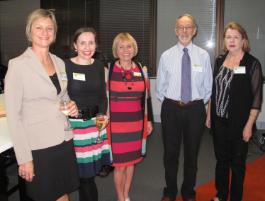 L-R Sonography lecturers Heidi Croxon and Michelle Fenech, Sonography discipline leader Anita Bowman, guest speaker Dr Robert Gill and his wife Margo who is also a sonographer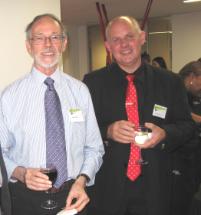 Guest speaker Dr Robert Gill with VC Scott Bowman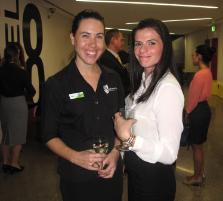 CQUni staff members Carissa Dennis and Macushla Miller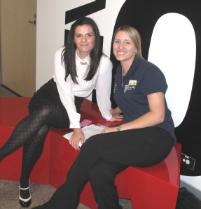 Macushla Miller from Brisbane Campus with student ambassador Amanda Walsh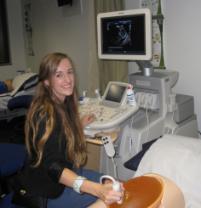 Sonography student Cassandra Gardner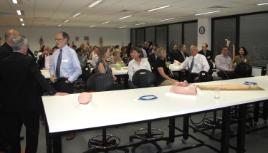 Guests assemble for the opening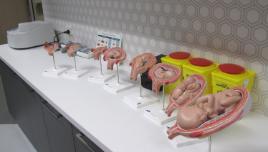 Foetal anatomical models in the Anatomy lab

A room set up in the Sonography Suite