CQUni Dean on national panel aiming for assessment of pre-service teacher experience
Published on 11 July, 2013
CQUniversity's Professor Helen Huntly has been invited to join a national advisory panel for a proposed project seeking funding from Australia's Office of Learning and Teaching.
The project aims to design, trial and evaluate the validity, reliability and impact of a Guide for the Assessment of Professional Experience of pre-service teachers. The Guide is to be theoretically grounded, evidence-based and aligned with the Australian Institute for Teaching and School Leadership (AITSL) Professional Standards for Teachers (Graduate).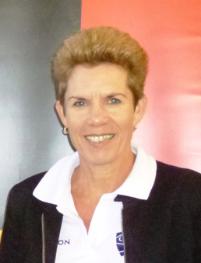 Professor Helen Huntly
Bundaberg-based Professor Huntly, who is Dean of Education & The Arts, said she was pleased to receive the invite.
"Given the importance of professional experience within teacher education programs, it is vital that mentors are provided with the support required to make informed judgements.
"The assessment guide proposed through this project will provide an important foundation for the further enhancement of the already high quality teacher education programs we have in Australia, including our own at CQUniversity."
The advisory panel expects to confirm funding by November this year to enable a series of meetings in 2014.