Lateral thinking guru guest for Melbourne graduation
Published on 10 May, 2011
A world authority on lateral thinking, author Dr Michael Hewitt-Gleeson is the guest speaker for CQUniversity's Melbourne graduation ceremony, from 1.30pm on Friday May 13 at the Hilton on the Park.
Dr Hewitt-Gleeson is an accomplished cognitive scientist and the founder and current principal of the online School of Thinking. He will address a total of 95 graduates from 15 different countries of birth.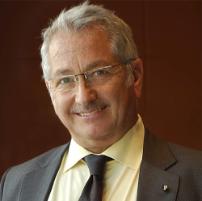 Graduation guest speaker Dr Michael Hewitt-Gleeson
Master of Information Technology graduate Upasna Patel will deliver the closing address on behalf of graduates.
Upasna is a Campus Director's Award winner from Term 3 in 2010, who arrived from Surat in western India less than two years ago. She initially found the teaching methods and cultural context in Australia quite different.
However, with the valued support of Library and Learning Skills Unit staff, she adjusted quickly and completed her Master degree with outstanding results.
As well as achieving a very impressive grade point average, she also earnt the highest grade in six of her courses. Admired by all lecturers for her active participation and diligence, Upasna also motivated many fellow students who appreciated her assistance. Her goal now is to work with an IT company in Melbourne as a developer/programmer.
Upasna shared the Term 3 Campus Director's Awards with Master of Management (Marketing) graduate Sirikal Bundit and Master of Information Technology graduate Lincy Joseph.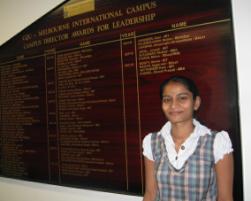 Master of Information Technology graduate Upasna Patel