Choral Society to farewell leading Con musician
Published on 26 June, 2012
The Mackay music community will have the chance to farewell well-known local musician and CQUniversity lecturer Kim Kirkman in his final performance with the Mackay Choral Society.
Kim will relocate to Maleny, near the Sunshine Coast, in August.
He has been instrumental as the conductor of the Mackay Choral Society in Mackay and worked with hundreds of young aspiring artists through the Central Queensland Conservatorium of Music.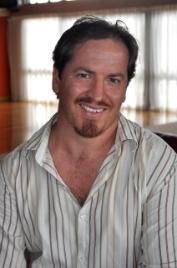 CQ Conservatorium of Music lecturer Kim Kirkman will conduct his final performance with the Mackay Choral Society this weekend. Originally trained as a violist, Kim has also had extensive voice training, having been musical director and a member of the Ten Tenors for six years. He is also a well known harpist, playing at local weddings and events throughout Mackay.
With over twenty years experience as a professional musician, the Mackay music community will farewell Kim as he conducts the final performance with the Mackay Choral Society.
The public are invited to the Mackay Choral Society's performance of 'Kim's Choice - Celebrating Kim Kirkman and the Mackay Choral Society 2004 - 2012' at the CQUniversity Conservatorium of Music theatre on Saturday, June 30 from 7.30pm.
The performance schedule for Sunday, July 1 from 3pm has already sold out.
Adult tickets are $20, while concession is $15.
To book a seat contact 0457 360 160.