French visitor finds 'toads' of interest in Gladstone
Published on 02 October, 2012
French student Chloe Boullard has been enjoying an intern project at CQUniversity Gladstone, investigating the use of cane toads as indicators for the health of the aquatic environment.
Chloe is in the first year of her Masters degree at a French agronomy institution, Agrocampus Ouest in Rennes (Brittany), and her project in Gladstone has been supervised by Dr Scott Wilson at the Centre for Environmental Management.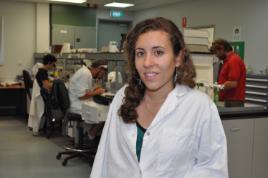 Chloe pictured in the laboratory at CQUni Gladstone
Outside her student life, she enjoys walking and running and has explored the Gladstone area, including climbing Mt Larcom.
"The other postgraduates who work with me are also really sympathetic and try to integrate me, so it's a really good ambience even outside my study."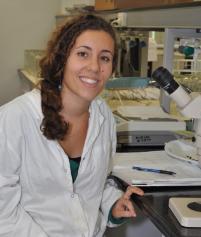 LINK for a larger image