Management and leadership skills 'can be learnt from the Antarctic experience'
Published on 27 July, 2011
CQUniversity is offering a short course on Managing and Leading that uses the story of an Antarctic explorer to demonstrate important elements of team success.
CQUniversity is excited to introduce Richard Egelstaff, Senior Lecturer, as presenter of the Short Course Program in Gladstone through the University's Queensland Centre for Professional Development.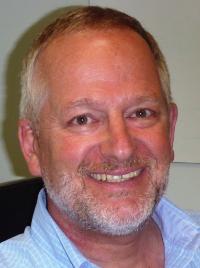 Richard Egelstaff
Frontline managers or managers of small businesses or departments in a larger organisation can gain value from the analysis of the explorer's expedition, to apply to their team planning, supervising and performance management.
The case study brings the concepts alive by drawing on examples from how Sir Ernest Henry Shackleton's team survived through the inspiration of his leadership when, in 1914 to 1916, he attempted unsuccessfully to reach the Ross Sea from the Weddell Sea by crossing the Antarctic continent.
Developing team cohesion can come from understanding the importance of leadership and team principles. Richard Egelstaff, who has a strong project management background, demonstrates how individuals and teams can be developed even in the direst of circumstances.
The three day format (on September 13-14 and again on December 6) also supports the learning of people studying at a vocational level. For further enquiries, people should contact Ruth Kinslow on 07 4970 7282.