New plant book edition stems from CQUni research link
Published on 02 November, 2011
CQUniversity Bookshop is now stocking a 2011 hard-cover reprint of Plants of Capricornia, featuring updates and addendums.
This essential companion for gardeners or landscapers draws on the work of Honorary Research Fellow and ecologist Rhonda Melzer and photographer Joel Plumb.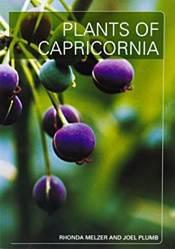 The book can be purchased via http://bookshop.cqu.edu.au/details.asp?ITEMNO=9780646561226 and will also be available during the Bookshop's Annual Christmas Preview Night Sale in the Rockhampton Campus Courtyard, from 6pm-9pm on Thursday (Nov 3).