CQUni lecturer takes lead in global sustainable tourism
Published on 19 September, 2011
CQUniversity lecturer Steve Noakes has been appointed to the Board of Directors of the United Nations-endorsed Global Sustainable Tourism Council - the only global multi-stakeholder non-governmental organization that has 'sustainability for the tourism sector' as its core mission.
A leading advocate for sustainable tourism approaches in the Pacific Asia region and an active industry player for the past 30 years, the Mackay-based academic is the only representative from the Pacific region on the Washington DC-based Board.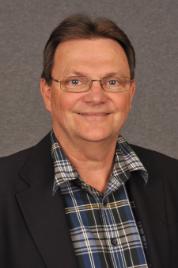 Tourism senior lecturer Steve Noakes joins Board of Global Sustainable Tourism Council
Founded in 2010 with the support of the United Nations Foundation, the UN World Tourism organisation, the United Nations Environment Program, Rainforest Alliance and numerous other international government, non-government, industry and academic groups, the Global Sustainable Tourism Council (GSTC) serves as the international body for promoting education, awareness and adoption of sustainable tourism practices.
A strategic coalition of partners under the umbrella of the UN, the GSTC is registered in the United States as a not-for-profit corporation. It was born out of the merger of two initiatives: the Partnership for Global Sustainable Tourism Criteria (GSTC Partnership) and the Sustainable Tourism Stewardship Council (STSC).
The GSTC will trademark, manage and update the Global Sustainable Tourism Criteria. The 'Criteria' are the minimum requirements that any tourism business should reach in order to protect and sustain the world's natural and cultural resources while ensuring tourism meets its potential as a tool for conservation and poverty alleviation in developing economic regions.
Mr Noakes is a Senior Lecturer in the School of Management & Marketing at CQUniversity.