Alumnus Shakir spotted as excellent employee
Published on 10 April, 2012
CQUniversity Sydney graduate Shakir Karim is proud to have received two 'On The Spot' awards from his employer SAI Global, recognising operational excellence 'even when resources were restricted and at short notice'.
The awards also commend him on helping with problematic and complicated searches, for working hard to fulfil orders, and for sharing his knowledge with team members. Shakir is a Team Member - Property Searches.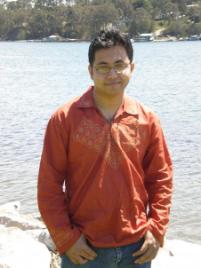 Alumnus Shakir Karim is still earning awards
SAI Global provides organisations around the world with information services and solutions for managing risk, achieving compliance and driving business improvement.
Shakir has been juggling his work at SAI Global with research towards his Master of Informatics, for which he is analysing Bangladeshi consumers' E-Commerce security and privacy satisfaction in small to medium-sized business.
The Bachelor of Information Systems (2006) and Masters of Information Systems (2008) graduate grew up in Dhaka, the capital of Bangladesh, before moving to Australia to study with CQUniversity.