Theatre graduate will 'survive' just fine thanks to TV gig
Published on 09 August, 2012
A spot as a contestant on a new reality TV show coming soon to Channel Ten is a promising milestone in the fledgling career of CQUniversity Theatre graduate Sean Perez.
While he can't divulge anything about I Will Survive: Priscilla, Sean says it gives him a "platform of exposure to show Australia who I am, where I came from, what I believe in, and ultimately what I can do".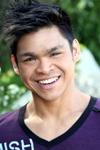 LINK for a larger image
Find out more about Sean at his website http://www.seanmichaelperez.com/
Pre-publicity states the TV show will seek out Australia's best 'triple threat' (singer, dancer, actor) and, as it has a Priscilla Queen of the Desert theme, it probably helps that Sean's CV includes dancing at Mardi GRAS in a show watched by Kylie Minogue.
"I was the head podium dancer at Star Bar Sydney for six months and I'm now a regular dancer at Luna Park Sydney as well as a character suit operator," Sean says.
"I've been a featured extra in a short film called The Mirror, shot two TV commercials, as well as made my debut in China for a web series which starred the Angelina and Brad of China, which is why it was a hush-hush project during filming, so yes, there are plenty of opportunities available if you know where to look."
Sean says his training at the Central Queensland Conservatorium of Music, at CQUniversity Mackay, helped him prepare for the audition process.
"I will also say that the singing training I received has definitely made an impression on the industry here in Sydney.
"Every performance I did at CQCM was a highlight for me as I got to showcase my abilities in singing, acting, dance and choreography.
"Judith Brown's (CQCM lecturer's) concerts were always a learning playground for me, especially in the realm of choreography as I got to test out different styles with the dancers and also gauge what the Mackay community liked to enjoy watching.
"In terms of productions, Thoroughly Modern Mille and Anything Goes opened my eyes about typecasting and accepting the fact that yes, I could easily be typecasted and that's ok.
"Needless to say I thoroughly enjoyed my time with Dale Pengelly in Cabaret having been cast as the EmCee, as that really allowed me to explore the full range of my voice in that role seeing as I entered the Con as a dancer and not a singer.
"The Wiz was a favourite of mine as that was my first production at the Con and I was cast as an alternate lead as Scarecrow so that was very exciting for me too."
Sean says an early career milestone was landing his first musical theatre audition as a freelance artist with Legally Blonde The Musical.
"The Australian creative team loved my dancing ability and my voice along with my song choice but I failed to make the cut in the call-backs when the reigns were handed over to the UK casting team."
Sean says that outside the audition and performance process, he is teaching Zumba classes and dance classes and is even managing timetables for the fitness industry, "which complements the entertainment side of things".
"As a model I have worked with a number of photographers; they find dancers make the best models as they can take direction and usually don't need direction given. Being a freelance or represented performer is hard, but if you have the drive and passion for what you do and you keep doing what you're doing, every job you get is worth the hard work. I'm already waiting for a couple of cruise ship contracts to come through too!"
.
.
.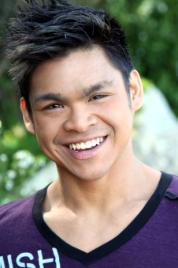 Sean Perez LINK for larger image