Better sleep health could help 'close the gap' for Indigenous children
Published on 09 July, 2013
Better sleep health could be a significant factor in addressing the health and wellbeing of Indigenous children and young people. However it has yet to be strongly considered.
That's according to CQUniversity researcher Dr Sarah Blunden, who has co-authored an article on this topic in the Medical Journal of Australia.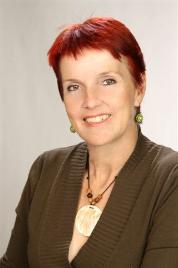 Dr Sarah Blunden
Dr Blunden says there's clear evidence that sleep problems in children are associated with deficits in academic performance, attention and learning, emotional regulation, behaviour and mood regulation, along with increased likelihood of obesity, diabetes, high blood pressure, bodily health problems and psychological health issues.
"While there is a paucity of comparable data for Indigenous children, some studies are beginning to report similar findings. Recent findings on the sleep of Indigenous children suggest that this group may also be encumbered with a higher prevalence of sleep problems," Dr Blunden says.
She says that data from various studies show that, compared with non-Indigenous children, Indigenous children report poorer sleep quality, decreased sleep duration, worse sleep hygiene, increased sleepiness, and more instability and irregularity in sleep-wake patterns, particularly in 'get up' times.
"Furthermore, these sleep problems were related to aggression, withdrawn behaviours, thought problems and internalised behaviours, reduced reading ability and numerical skills.
"Considering that sleep is one of the key requirements of good health, it is only logical that it should be explored, investigated and improved, and that doing this might have positive impacts on these children's lives."
Dr Blunden says health-related lifestyle interventions have been shown to be successful in the past. Such interventions could be targeted at an individual or community level.
"If they have a positive impact on even a single child, this would be an improvement on what is happening at present ... exploring whether sleep interventions would be an acceptable method ... might be worth the effort," she says.
Dr Blunden says research funding and cross-institutional and multidisciplinary research efforts into understanding Indigenous sleep are necessary "so we can attempt, through sleep, to close the gap".
LINK HERE for the full article in the Medical Journal of Australia
Dr Blunden is a clinical sleep psychologist and Head of Paediatric Sleep Research at CQUniversity's Appleton Institute in Adelaide.