Don's upbeat about bringing young musicians 'out of their shells'
Published on 09 August, 2012
Renowned trumpeter Don Rader has made another visit to Rockhampton, helping to bring young musicians 'out of their shells'.
Rader, who has supported many top artists including Frank Sinatra, Count Basie and Ella Fitzgerald when based in America, currently has his own quintet with some of the finest young jazz musicians in Australia, and is a member of the highly acclaimed Sydney All Stars Big Band.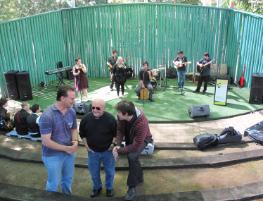 Guest performer Don Rader chats with Music lecturers Dr Derrin Kerr and Peter McKenzie during a lunch-time concert warm-up
He starred last Friday evening as a guest performer alongside the CQUni Little Big Band and other CQUni ensembles for the Rader of the Lost Art Concert, at the Helene Jones Room (building 5) on Rockhampton Campus.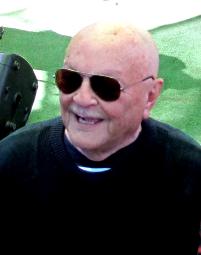 Music still has the power to make Don smile