Leading metals researcher from India visits Gladstone to discuss collaboration
Published on 18 July, 2011
A leading metals researcher from India, Professor Malay Kumar Banerjee will discuss future collaborations with CQUniversity academics when he visits Gladstone Campus next week.
Professor Banerjee is Director of the Birla Institute of Technology in Deoghar and has held many other top roles focused on steel industries and metals research.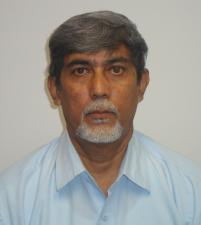 Professor Malay Kumar Banerjee
He will contribute to a Gladstone workshop on 'Asset Management and Residual Life' at the Process Engineering & Light Metals (PELM) conference room on Gladstone Campus, from 11am-5pm on Monday, July 25. This workshop will also be connected to Rockhampton Campus via the access grid.
The distinguished visitor will also discuss potential collaborative research projects at Gladstone Campus, from 9.30am-1.30pm on Tuesday, July 26.
For details contact Professor Gopinath Chattopadhyay via g.chattopadhyay@cqu.edu.au