Volunteering at Redfern Tutorial Centre
Published on 12 October, 2011
Like most people, I've never liked Monday mornings. The first Monday morning of my Masters studies (in applied linguistics) was no better. I had woken up early, before work, to complete the first of my regular weekly readings. Topic one was an analysis of the deep orthography of the English language and its impact on literacy acquisition. The reading left me perplexed and curious in equal measure.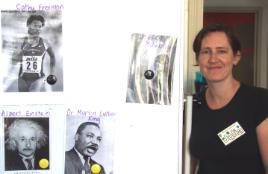 Sydney Campus tutor Julia Doyle
Story submitted by CQUni Sydney tutor Julia Doyle
Monday mornings for me now are very different. I start my day at the Centre of Indigenous Excellence in Redfern (not on campus) helping primary school kids improve their literacy skills. The program is run by the Exodus foundation, staffed by volunteers, and uses the Multilit reading program. Children learn to make sense of written English; a code that looks quite different from the words they say. Why doesn't the hull of a ship rhyme with pull? Why doesn't the last sound in tapped sound like the first sound in education? Reading can be a perplexing prospect, with difficulty leading to lower motivation, which then compounds the difficulty. What makes reading so hard? Deep orthography is one reason; the letters that are used to represent the sounds of English are not always the same.
The Multilit program helps to unravel this mystery for students, giving them time to sound out words, and praise for specific achievements, however small. I feel really grateful to CQUniversity, the Exodus foundation, the other volunteers, and to the children for their commitment to navigating the mysterious deep orthography of English. It's not just the typical 15 months improvement in reading that comes in around 20 weeks that's inspiring, it's also the chats to students about things that matter in their lives that I love. I'm really starting to enjoy my Monday mornings now.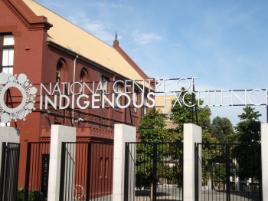 Julia enjoys starting her week volunteering off campus