Another chance for Noosa to show the 'write stuff'
Published on 23 August, 2012
Creative writing workshops are back at CQUniversity Noosa by popular demand, with another weekend based on the popular 'Writing Beyond the Page' course materials on September 8-9.
The workshops, from 10am-4pm on the Saturday and 10am-1pm on the Sunday, are free for CQUniversity students and only $70 for local writers. They'll be held at CQUniversity Noosa, 90 Goodchap Street, Noosaville, and offer follow-up support and feedback.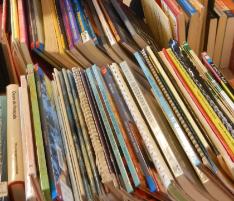 Featured sessions include Anti-Realism, Humour and Pathos; Creative Non-Fiction; Memoir; and Online Writing.
CQUniversity students can register by e-mailing l.hawryluk@cqu.edu.au. Local writers can register via www.cqu.edu.au/writersworkshops . Details are via 07 4923 2009 .