Mackay Campus moves into detailed planning phase for Regional Sports Hub
Published on 09 December, 2011
More than $130,000 in contributions from council, industry and university funds will enable detailed planning for the Regional Sports Hub proposed for CQUniversity Mackay.
The development concept includes a synthetic athletics track, Olympic-standard aquatic facilities, indoor sport facilities, a multi-purpose sporting field, leisure water attractions and a sports bar.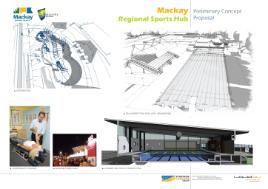 LINK for a larger image of this extract from the preliminary concept proposal
Mackay Regional Sports Hub is a partnership proposal between CQUniversity, Mackay Regional Council and sporting associations in Mackay.
According to the preliminary concept proposal, the overall vision is to jointly develop a multi-facility precinct which caters for the future growth of Mackay and meets the clearly identified future planning needs for sport and recreation in the city.
The Hub is expected to provide a 'community heart' to the surrounding residential area, as well as be the interface between campus and community.
The concept proposes the development of aquatic facilities, field sports, athletics and indoor sports needs, as well as providing an innovative integration of teaching and service opportunities for the sport industry and Chiropractic Medicine.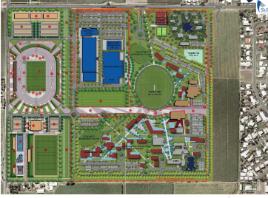 LINK for a larger image of this extract from the preliminary concept proposal