Trifecta for former Con students in national voice contest
Published on 18 April, 2013
Former Central Queensland Conservatorium of Music students Sophie Phillis, Juliane Di Sisto and Tim Moxey have been handpicked from thousands of Australian singers to work with international celebrity artists after their success at the blind auditions for the hit reality television show 'The Voice'.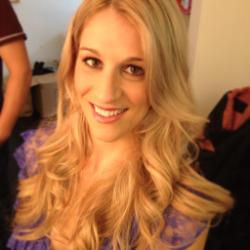 Sophie Phillis
Sophie has joined Delta Goodrem's team, Juliane has joined Ricky Martin's team and Tim has joined Seal's team.
Sophie and Tim both graduated from a Bachelor of Music in 2008 while Juliane graduated from a Bachelor of Jazz Studies in 2005.
The students have gone on to work in other parts of the country since graduating from CQ Conservatorium of Music.
Sophie, a 26 year-old nurse from Emerald, is a single mother of one who performed a stunning Kelly Clarkson song 'Beautiful Disaster'.
Juliane, now from Tasmania, sang 'Good Luck' by Basement Jaxx. By day she works as a singing teacher and by night she performs in a duo and a funk/jazz quartet. She began classical singing lessons at age nine.
Family man Tim Moxey performed the classic hit 'I Want to Know What Love Is' by Foreigner.
The 27-year-old Sydneysider is a full-time singing teacher and part-time pastor at his local church. Tim recently launched his first album 'Stargazing' with Australian piano legend Mark Isaacs.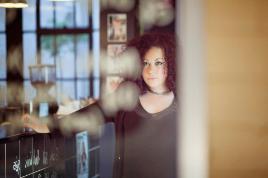 Juliane Di Sisto
He met his wife while studying music and together they have two small children.
To support CQUniversity's former Central Queensland Conservatorium of Music students Sophie, Julianne and Tim, tune into 'The Voice' on Monday and Tuesday from 7pm and Sunday nights from 6.30pm on the Nine Network.