Marketing student Devon has eye on the big picture
Published on 09 August, 2011
Marketing is often associated with the selling of widgets but CQUniversity student Devon Holloway hopes to develop her career to get involved with issues-based campaigns, tackling big picture problems including poverty, hunger and human trafficking...
The Rockhampton Campus student is looking forward to broadening her horizons in the shorter term too, as she's been accepted for a September exchange program to the University of Bradford in London.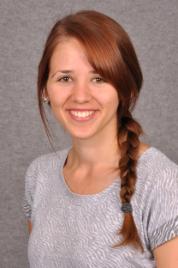 Devon Holloway
Devon is looking forward to travelling with psychology student Veronica Duthie, who has also been accepted for the exchange program.
"I'm taking one business course, Consumer Behaviour, and two electives, Introduction to Peace Studies and Videography. All of these count towards my degree here at CQUniversity," Devon said.
"Outside of my studies I am looking forward to getting involved with a church I've found in the area and possibly doing some extra travel."
Born in South Africa, Devon came to Australia with her family as a child and now considers Rocky her home town.
She says she has enjoyed most of her Marketing courses at CQUniversity as well as related subjects organisational behaviour, desktop publishing and photomedia.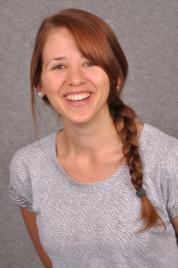 Devon Holloway ... smiling now but looking forward to tackling some serious issues