Sporting a hangover - the negative side of team bonding
Published on 10 January, 2012
In Australia, participation in sport and alcohol consumption appear to go hand-in-hand.
Whether it be for team bonding, peer pressure, stress release or to celebrate a victory, alcohol and athletes appear to be linked, especially in team sports.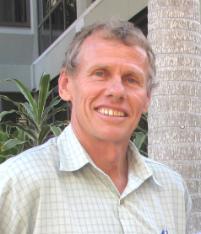 Associate Professor Peter Reaburn
But are athletes and coaches aware of the specific negative effects alcohol has on sports performance. What effect will a night on the drink have on injuries, on training, or on actual performance the next day.
These and other important factors will be addressed by CQUniversity Associate Professor Peter Reaburn at a forthcoming 'Good Sports' Alcohol and Sports Forum.
The forum is being held at Frenchville Sports Club in Rockhampton from 6pm-8pm on Wednesday, February 1. No registration is required to attend.
Dr Reaburn, from Exercise and Sport Science at the University, is on the program alongside representatives from the police, the health sector and the Australian Drug Foundation.