Older folks, newer technologies create 'complexity' for nurses
Published on 20 August, 2012
The profession of Nursing is becoming increasingly complex, with extra technology and internet knowledge converging with an increased incidence of chronic illness within an aging population.
That's according to CQUniversity's newly promoted Professor Melanie Birks, who says the profession has also experienced changes internally with the establishment of a national regulatory authority.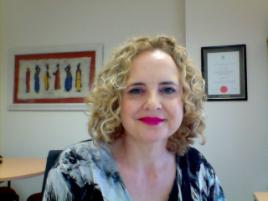 Melanie Birks from our Noosa Campus has been promoted to Professor
"Changes in society have seen the public become more informed about their health and their rights in regard to health care," she says.
"The internet has contributed to the increased knowledge base of the public and has also changed the way in which health care is delivered. The flip side of this is that technology is making health care more complex.
"In addition we face issues in respect of an aging population and the increased incidence of chronic illness that accompanies an increased lifespan and changing lifestyles.
"In spite of Australia having a national health scheme, we still have problems in the funding and administration of health care, as evidenced by lengthy waiting lists and disproportionate distribution of disease in regional, rural and remote areas. All these factors contribute to the complexity of the environment in which nurses practice."
Professor Birks, who is based at our Noosa Campus, says she is passionate about education "because it ultimately impacts on the care we deliver at the practice level". Her research focuses on educational accessibility, relevance of curricula and quality and innovation in learning and teaching.
While she's now a professor, the younger Melanie did not enjoy high school studies and left for a job in a bank at the age of 15.
"I became an Enrolled Nurse at age 19 - not because I was remotely interested in Nursing but because I thought it could open other doors. I soon realised what an enormous privilege it was to be a nurse and never looked back. I returned to university when I was 25 to do what was then a three-year diploma in Nursing. I subsequently did a degree in Nursing. Education had changed my life and became my passion. I did a Master of Education degree and then my PhD which have both enhanced my practice as an educator."
Professor Birks started her academic career as a clinical teacher. She then went to work for the RAAF as an educator for a few years before taking on a lecturer role at Monash University, where she stayed for 14 years before arriving at CQUniversity in early 2011.
Melanie is a commissioned officer in the RAAF reserve and was awarded an Australian Defence Medal, She has co-authored two internationally prescribed textbooks on research methods, and has a number of other publications.