Noosa Biosphere leadership role for lecturer Sue Davis
Published on 20 October, 2011
CQUniversity Noosa Education senior lecturer Dr Sue Davis has been nominated as Chair of the Noosa Biosphere Ltd governance board, succeeding inaugural Chair Michael Donovan.
At the recent Noosa Biosphere governance board meeting, directors unanimously agreed that Dr Davis was an outstanding candidate with extensive experience in conservation, sustainable development and education.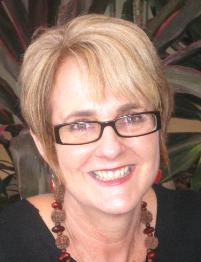 Dr Sue Davis from Noosa Campus
For details on Noosa Biosphere visit http://www.noosabiosphere.org.au/
Expressing excitement, Dr Davis said the significant community leadership role involved close partnerships with industry, environment and community groups, council, universities, the United Nations Educational Scientific and Cultural Organisation (UNESCO) and others.
"We have a very special community as well as a special environment, and that includes both Noosa and the hinterland regions," said Dr Davis.
"The people and activities of the Noosa Biosphere are making an important contribution to caring for what we have and sharing that with others.
"Michael has played a pivotal role in steering the organisation thus far and has done an exceptional job and we are now in a position to capitalise on the foundational work of the Biosphere sector boards and the important partnerships that have been established."
Outgoing Chair, Michael Donovan said that Dr Davis is an excellent choice and has a working knowledge of the Biosphere Community Sector boards, as she has previously served on the Cultural Sector Board.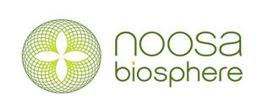 "Her faculty background is an added bonus, particularly given the Biosphere's push into eco-education tourism initiatives."
Mr Donovan will remain on the Board for a further six months as a category two community representative and Dr Davis welcomed Mr Donovan's continued involvement.
"Noosa Biosphere has a number of new projects and initiatives and having Michael's experience and knowledge remain with us for a little longer is a terrific asset," said Dr Davis.
Dr Davis is looking forward to working the entire network of volunteers, including the many community sector board members.
"We can focus our efforts to promote key messages about sustainable human interaction with nature and the environment through dynamic and creative means," said Dr Davis.
"I'm looking forward to working with everyone to meet the challenge of Noosa Biosphere becoming a world leader in this regards."