New Tourism degrees include relationship with Youth Ambassadors program
Published on 25 August, 2011
CQUniversity's new tourism programs include a relationship with the Australian Youth Ambassadors for Development (AYAD) Program, enabling students and graduates to consider international sustainable tourism volunteer projects in Asia, the Pacific, Africa and the Caribbean.
As part of the Australian Volunteers for lnternational Development program, an Australian Government, AusAlD initiative, the AYAD program supports developing countries in their efforts to achieve the United Nations Millennium Development Goals.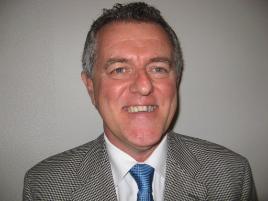 Professor Roger March
'The United Nations Millennium Development Goals' is a topic included in the new tourism degrees to be offered by CQUniversity in 2012.
Details on new Tourism degrees will be available during
Rockhampton Campus Open Day, from 10am-2pm on Sunday, August 28.
LINK also to CQUni lecturers on UN's 'Panel of Tourism Experts'
Dean of Management and Marketing Professor Roger March says CQUniversity has a commitment to active engagement in our regional communities.
"We want to support opportunities for young Australians to volunteer overseas in Asia, the Pacific and Africa," he says.
"This relationship with the Australian Government's AYAD Program will enhance the professional experience of the successful candidates, where experienced CQUniversity faculty play a key role as the Australian Partner Organisation."
Meanwhile, CQUniversity is now a member of the Global Sustainable Tourism Council* and will help lead engagement by universities in the Pacific Asia region with the organisation, which is a global partnership of industry, governments, academia and non-government agencies increasing the knowledge and understanding of sustainable tourism practices and the adoption of universal sustainable tourism principles.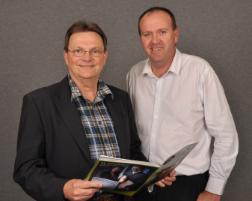 New Tourism lecturers Steve Noakes and Dr Scott Richardson nurturing links to international peak bodies
Professor March said that new global partnerships and collaborations, such as our membership of this peak global sustainable tourism body "endorses CQUniversity's capacity to deliver internationally relevant and competitive tourism degrees".
"Our membership of the GSTC will support our plan at CQUniversity to consistently demonstrate excellence in strategic international engagement while being locally relevant, maintaining our regional commitment, showing national leadership and enhancing our international standing in the academic disciplines offered by our University."
"By leading the University engagement with the GSTC from the Asia Pacific region, we aim to enhance opportunities for our students to gain contemporary industry knowledge, develop a broad set of skills relating to tourism and gain international exposure to cutting-edge policy and research on sustainable tourism.
"This will also enable CQUniversity academic staff to access and contribute to research on sustainable tourism, which can add value to curriculum development within the global context for local delivery."
CQUniversity will offer two new degrees in tourism for Australian and international students commencing in 2012. They will be available at both the Mackay and Noosa campuses, as well as by distance education. Details available via http://www.cqu.edu.au/
* Based in at the headquarters of the United Nations Foundation in Washington DC, the Global Sustainable Tourism Council is made up of tourism and travel industry professionals, UN agencies, tour operators, travel companies, hotels, academic institutions and government tourism councils. Its active membership includes the UN World Tourism Organisation, United Nations Environment Program, UNESCO, Rainforest Alliance, National Geographic Society and industry organisations such as the International Hotel and Restaurant Association, Expedia, Travelocity, American Hotel & Lodging Association, Royal Caribbean Cruise Lines, Fairmont Hotels and Resorts and Ecotourism Australia.