Aussie customer service 'helps populate' contact centres in Manila
Published on 20 October, 2011
Australian customer service operations have helped populate US-managed contact centres in Manila which were empty over the day as American customers slept but Australians worked.
That's according to CQUniversity Associate Professor Alison Owens, whose contact centre research in collaboration with Sykes Enterprises has been profiled in the latest Global Sourcing Council Newsletter.
LINK HERE for Dr Owens' detailed comments in the GSC Newsletter.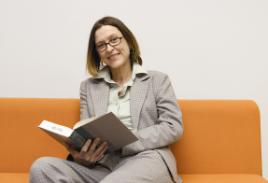 Associate Professor Alison Owens, Director of CQUniversity's International Education Research Centre
Dr Owens notes that the capacity to offshore after hours' work of a 24/7 service is popular with domestic staff and can be spread across time zones to minimise the disruptions of shiftwork and expensive overtime payrolls.
"Further to this, offshoring has provided Australian organisations with critical flexibility for seasonal spikes in demand precluding the hiring and firing scramble associated with short term, intense demands and delivering inexpert services," she says.
"Sending a business process offshore is a decision that needs careful consideration of cultural alignment and empathy, language proficiency, local infrastructure and labour market characteristics and trends, as well as consideration of which processes to migrate; well-defined, repeatable and robust tasks preferred.
"Offshoring such processes can actually improve quality metrics and also provide a powerful benchmarking activity for organisations that invest in adequate training, proper remuneration and customer care.
"For a wide range of reasons, including high Australian tolerance for the US-influenced Filipino accent, the strong customer service focus of Filipino culture and friendly time zone proximities, Australian organisations are finding the Philippines a successful offshore extension to their contact centre services."
Dr Owens says that over 70% of offshoring of contact centre work remains US or UK derived but Australian business is cautiously growing offshore delivery of business processes, both back and front of office.
"Given the costs of scarce onshore labour, there is a developing view that there is no alternative if Australian organisations are to remain competitive," she says.