Nicholas brings characters to life for Raw Digitalent event
Published on 27 September, 2012
Third-year Bachelor of Multimedia Studies student Nicholas Howell is in his element when designing life-like animation and audiences can experience it for themselves at the upcoming Raw Digitalent Exhibition... See more here.
Nicholas said the exhibition will include a collection of pieces that he has been working on over the three years of his degree at CQUniversity Mackay. He is looking forward to taking the next step to a career in animation upon graduating.
"There's something unique about modelling objects and bringing them to life," Nicholas said.
"I think every industry is hard to crack but I've built up a portfolio which I hope helps when I finish University."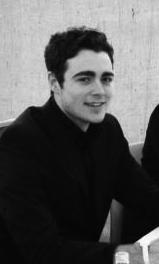 Bachelor of Multimedia Studies student Nicholas Howell. Raw Digitalent is a free interactive media exhibition by current CQUniversity students and recent graduates of the Bachelor of Multimedia Studies program.
A preview to the Raw Digitalent Exhibition by Multimedia Studies students.
The exhibition will feature 2D and 3D animation, graphic design, web design, games, illustration, photography and video.
The exhibition will be officially launched on Friday, October 5 at the Central Queensland Conservatorium of Music at CQUniversity, Boundary Road.
Following the launch, the exhibition will remain open to the public during business hours until October 26.
No bookings are required for this free event. Please phone 4940 7800 for enquiries or join the event on Facebook.