From Outback to CBD, Lucy's a multi-skilled sonographer
Published on 26 March, 2012
Sydney CBD is the newest site for CQUniversity's rapidly growing Medical Sonography program.
Spearheading the delivery of the Sonography program at CQUniversity Sydney Campus will be the role of newly appointed Lucy Taylor.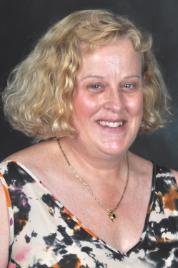 Lucy Taylor
LINK also to Unique sonography program taught out of a Sydney CBD high-rise
Lucy will be a member of the Sonography program teaching team (part of the School of Medical and Applied Sciences) and is based at the Sydney Campus.
She is a multi-skilled practitioner and experienced academic who has worked in rural locations as well as city hospitals.
Lucy not only has a background in general sonography. She's also recognised as a specialist in the vascular field and has wide experience as a practitioner throughout rural and remote areas of NSW, as well as in major Sydney clinics.
Lucy has also taught at the University of Sydney and for programs offered through the Australian Society for Ultrasound in Medicine (ASUM), the national peak body.
She continues to serve as an editorial board member for ASUM's peer-reviewed Australasian Journal of Ultrasound in Medicine.
CQUniversity welcomes her experience as a product and applications specialist for both Siemens Medical Solutions and Biolab. She also has clinical experience in radiography.
Lucy says she's looking forward to establishing a quality program with extensive professional networks, helping to produce much-needed graduates for the Sydney health sector and beyond.
She's impressed with the modern equipment and training facilities available at CQUniversity Sydney, saying students will gain the hands-on confidence they need to prosper in the industry.
"I have a passion for my profession, enjoy learning new things and taking up challenges. I have a special interest in vascular, breast and musculoskeletal areas," Lucy says.